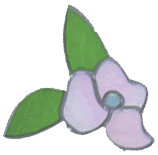 Deborah L Pomeroy
2399 N Reed Rd
Chino Valley, AZ 86323
928-636-1267
otleyborderterriers.com
Otley Border Terriers
Established in 1986 Please use otley1@gmail.com or otley3@yahoo.com
The email button does not work.
Otley Border Terriers

otleyborderterriers.com

Borders Terriers on the Move - Striving for Excellence

Multi. BIS, BISS BAH. Ch Otleys English Gent CGC chic

The first Border Terrier to place in Group at Westminster Kennel Club and he did it twice. Â 2002 and 2004


This Web-site is protected by Copy-Write Laws. Â Anyone duplicating all or any portion without written consent by the owner, will be prosecuted to the fullest existent of the Law.

When searching for your next puppy make sure the Breeder is a member of The Border Terrier Club of America where Breeders are held to the Highest Ethical Standard.

Debby hiking in the wilderness of Arizona with her dogs.

Otleys Daisy Mae  My amazing Agility Partner.